The whole evening was held in Hungarian language, but for foreign students this was not a problem. The presentations about the countries, cities and universities were also translated into English. After the presentation students could ask any questions that were of interest to them. The whole evening was marked by a relaxed atmosphere; students were just smiling and fascinated about where they could travel. Everyone in the main hall wanted to travel to Spain or Italy.
For the students a tasty drink from Spain "tinto de verano,, and refreshments were served.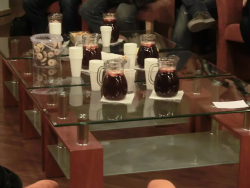 For every student the Erasmus program is a great experience and it would be a shame not to use it.
Gallery: